Profile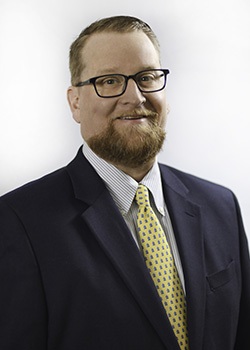 Daniel J. Laudicina
Partner
Maryland
7037 Ridge Road
Suite 300
Hanover, MD 21076
Practices
Professional Experience
Dan is a partner in the firm's Maryland office. He provides regulatory compliance advice for a variety of consumer credit products, with a focus on Truth in Lending Act and Regulation Z, and credit card lending, retail charge programs, and other open-end credit offerings. Dan works with both large banks and regional lenders to ensure their programs and documentation, including credit card agreements, periodic statements and other consumer-facing documentation, complies with federal and state law. Dan also has extensive experience in developing closed-end loan and installment sale programs, and works with national forms providers, state and nationally-chartered depository institutions, and licensed entities on all aspects of regulatory compliance related to these programs.
Prior to joining Hudson Cook, Dan was an associate with Franklin & Prokopik, P.C. in Baltimore, Maryland.
Dan is a member of the American Bar Association, Section of Business Law, Consumer Financial Services Committee and the Maryland State Bar Association.
Dan received his law degree in 2000 from the University of Maryland School of Law. He was a member of Phi Delta Phi International Legal Honors Fraternity. He holds a Bachelor of Science degree in both Political Science and Justice Studies from Frostburg State University where he was a Merit Scholarship Recipient.
Member, American Bar Association
Member, Maryland State Bar Association
Member, ABA Section of Business Law Consumer Financial Services Committee
University of Maryland School of Law, J.D., 2000
Phi Delta Phi International Legal Honors Fraternity
Frostburg State University, B.S. in Political Science, 1994; B.S. in Justice Studies, 1994
Merit Scholarship Recipient, 1990 - 1994