Automotive and Personal Property Finance and Leasing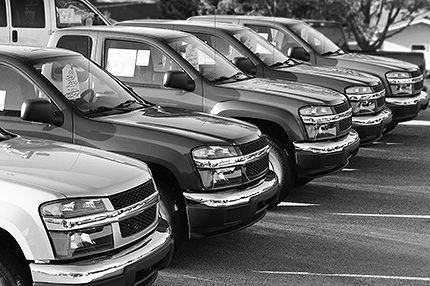 Practical Insight into the Automotive Finance Industry
Hudson Cook, LLP, the firm behind CARLAW®*, a monthly multi-faceted, legal reporter of current federal and state developments in consumer automotive finance, has a deep bench of automotive and personal property consumer finance lawyers. Our lawyers practicing in this area include present and past bar association leaders, frequent contributors to automotive and consumer finance trade association publications and conferences, widely-published authors and former in-house counsel for some of the largest participants in the consumer automotive finance industry. Together we have a deep understanding of the legal and compliance needs of this industry, and extensive practical experience in this area. We are well positioned to offer industry participants thorough and practical insights on how to meet their legal and regulatory needs.
Lawyers in our Automotive and Personal Property Finance practice area offer a wide range of legal and compliance support for participants in the automotive and personal property consumer finance industries, including banks, sales finance companies, auto dealers, leasing companies, ancillary product providers, forms companies, and technology companies.
We regularly advise clients on federal and state laws pertaining to (for example):
Advertising, including e-mail marketing and telemarketing
Arbitration
Consumer and commercial personal property finance and leasing
Credit reporting
Data security
Debt collection practices
Electronic payments and commerce
Fair lending
Information management
Licensing
Online motor vehicle sale assistance programs
Privacy
Starter interrupt/Global positioning system devices
________
* CARLAW is a product of CounselorLibrary.com, LLC. CounselorLibrary® products and services are available directly through and from www.CounselorLibrary.com and are not legal advice. Counselorlibrary.com, LLC is an entity affiliated with Hudson Cook, LLP.
Legal Advice and Analysis
In addition to providing day-to-day compliance advice, lawyers who work in this practice area help clients develop and implement compliance programs and Compliance Management Systems, prepare for, manage and respond to regulatory examinations, and prepare comments on proposed laws and regulations.
In supporting our automotive and personal property finance clients, we regularly provide advice and analysis on (for example):
Bank Secrecy Act (BSA)/anti-money laundering issues
CAN-SPAM Act
Consumer Leasing Act (CLA) and the Consumer Financial Protection Bureau (CFPB) and Federal Reserve Board (FRB) versions of Regulation M
Dodd-Frank Wall Street Reform and Consumer Protection Act
Electronic Fund Transfer Act (EFTA) and CFPB Regulation E
Electronic Signatures in Global and National Commerce Act (ESIGN)
Equal Credit Opportunity Act (ECOA) and CFPB Regulation B
Fair Credit Reporting Act (FCRA) and CFPB Regulation V
Fair Debt Collection Practices Act (FDCPA) and state collection practices acts
Federal Trade Commission (FTC) Act
FTC Credit Rules, Door-to-Door Sales Rule, Used Car Rule
Gramm-Leach-Bliley Act (GLBA) and the Privacy and Safeguards Rules
Magnuson-Moss Warranty Act
OFAC/USA PATRIOT Act
Servicemembers Civil Relief Act (SCRA) and state laws protecting members of the military and their dependents
Telemarketing and Consumer Fraud and Abuse Prevention Act and the Telemarketing Sales Rule (TSR)
Telephone Consumer Protection Act (TCPA) and implementing Federal Communications Commission (FCC) regulations
Truth in Lending Act (TILA) and the CFPB and FRB versions of Regulation Z, and comparable state laws and regulations
Uniform Commercial Code (UCC) Article 2 (Sales), Article 2A (Leases), and Article 9 (Secured Transactions)
Uniform Electronic Transactions Act (UETA)
State certificate of title laws
State consumer leasing laws, consumer credit codes, installment sales laws, and sales finance laws
State direct loan laws, including usury statutes, interest statutes, finance lender laws, and small loan laws
State motor vehicle dealer laws
Attorneys Practicing in this Area