Profile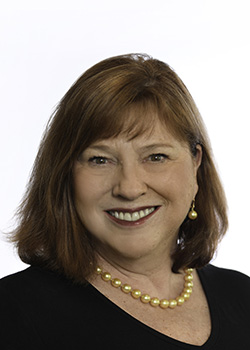 Aline C. Ryan
Partner
Maryland
7037 Ridge Road
Suite 300
Hanover, MD 21076
Practices
Professional Experience
Aline is a partner in the firm's Maryland office. Her practice includes assisting federal and state depository and non-depository lenders in the creation, documentation and regulation of multi-state consumer finance products, including mortgage, personal property, securities, non-purpose credit, student loan and vehicle finance programs. Aline provides advice on state regulation of all types of lenders, loan brokers and servicers, including licensing and substantive law requirements. She provides due diligence services in acquisitions and other transactional matters, including advice related to license change of control, transfer and pledge issues. She also provides private equity funds, hedge funds and other investors with multi-state licensing advice related to the originators, brokers and servicers of all types of commercial credit facilities and provides advice as to the creation, perfection and assignment of security interests in consumer collateral, and the perfection, assignment, and collection, of security interests in consumer collateral, including perfection and assignment issues unique to collateral subject to certificate of title laws in both consumer and commercial transactions.
Prior to joining Hudson Cook, Aline was a partner with Venable, Baetjer and Howard's Banking Group where her practice included assisting financial services entities in the delivery of consumer products, including automobile and mortgage finance products; representing financial institutions and other corporate clients in transactional matters, including mergers, acquisitions and divestitures, leveraged buy-outs, asset acquisitions and sales; and commercial finance, including single and multi-lender credits, asset-based financings, acquisition and leveraged financings, letter of credit transactions and state-enhanced credits. Previously she was a partner with Semmes, Bowen & Semmes' Corporate and Banking Department.
Aline is very actively involved is a number of associations, including American Bar Association, Banking Law Committee, Commercial Financial Services Committee, Consumer Financial Services Committee, and Opinion Committee. She is Liaison to the Committee on Consumer Financial Services of the Banking Law Committee of the American Bar Association; chaired the Subcommittee on Retail Banking and Consumer Law of the Banking Law Committee of the American Bar Association; was Vice-Chair of the Subcommittee on Retail Banking and Consumer Law of the Banking Law Committee of the American Bar Association; was a member of Section Council to the Business Law Section, Maryland State Bar Association; Chair to the Usury Subcommittee of the Maryland State Bar Association and Baltimore City Law Association Special Joint Committee on Lawyers' Opinions in Commercial Transactions and was also an Instructor for the Maryland Institute of Continuing Professional Education of Lawyers Courses on the Fundamentals of Corporate Practice and Business Documentation Drafting Series.
Aline received her law degree in 1981 from The Columbus School of Law of The Catholic University of America. She holds a Bachelor of Arts in History from the University of South Carolina and is admitted to practice in Maryland.