Overview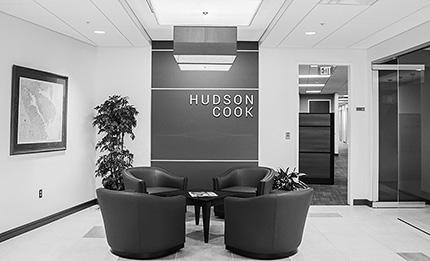 Experienced Consumer Financial Service Team
Established in 1997, Hudson Cook, LLP is a law firm that focuses its practice on banking, consumer financial services and privacy law, both state and federal, from its 13 offices across the country. Our experienced, resourceful lawyers offer legal services to local, national and international clients, providing practical and innovative solutions to their legal issues.
Hudson Cook provides legal advice to many diverse financial institutions on consumer financial services compliance issues, including:
Our government investigations, examinations and enforcement practice, centered in the firm's Washington, D.C. office, has been working with our creditor clients for a number of years to help them prepare for examinations and resolve investigations and enforcement actions with federal regulators, such as the Consumer Financial Protection Bureau, Federal Trade Commission, U.S. Department of Justice, state regulators and state Attorneys General. This practice group features a number of partners who have seen government regulation from both sides of the table.
Responsive Client Service
Hudson Cook strives to provide responsive client service and technical sophistication. We are organized to respond to a wide range of state and federal compliance issues related to the consumer finance and banking services of our clients. The comprehensive internal resources we have developed over time and the external resources available at our fingertips allow us to effectively provide clients with the information they need to navigate the complicated maze of federal and state consumer credit laws.
Accomplished Legal Team
The firm's lawyers speak and publish articles regularly on consumer financial services compliance topics. The firm boasts members who are Fellows of the American College of Consumer Financial Services Lawyers, two of whom have received the American College's Lifetime Achievement Award. A number of our firm's lawyers are past and present leaders in the Consumer Financial Services, Banking and UCC Committees of the Business Law Section of the American Bar Association.
Firm Culture
Hudson Cook is proud of its culture. Our lawyers reflect the firm's commitment to diversity, and are able to balance thriving professional practices with their personal lives.
We appreciate and value our client relationships and look forward to providing our clients with the advice and service they deserve.