Profile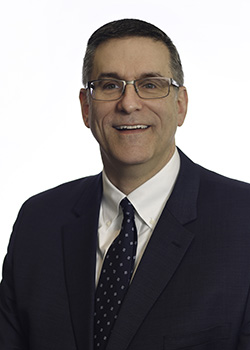 Thomas J. Buiteweg
Partner
Michigan
3025 Boardwalk Street
Suite 120
Ann Arbor, MI 48108
Practices
Professional Experience
Tom Buiteweg helps financial institutions, sales finance companies, motor vehicle dealers and manufacturers to establish and maintain motor vehicle and personal property financing and leasing programs. He assists FinTech and other companies establish and maintain electronic financial services programs. Through his work on Uniform Law Commission ("ULC", also known as the "National Conference of Commissioners on Uniform State Laws") projects and other professional activities, he is also active in several rapidly evolving areas of the law affecting the delivery of financial services, including the regulation of virtual currency businesses, highly automated vehicles, and smart contracts.
Tom is also an Adjunct Professor at the University of Michigan Law School where he teaches a course in sales and secured financing that focuses on dealer and consumer motor vehicle sales and financing.
Tom speaks and writes frequently on financial services and vehicle-related topics, including electronic financial services, collections and repossessions, highly automated vehicles, the Uniform Commercial Code, vehicle and personal property leasing.
Tom is actively involved in many professional organizations. He has been a vice-chair of both the Consumer Financial Service and Uniform Commercial Code Committees of the Business Law Section of the American Bar Association. He currently serves as Chair of the Michigan Commission on Uniform State Laws and as the Treasurer and an Executive Committee Member of the ULC.
Tom also chairs the ULC's Committee on Technology. His past ULC work involved a wide variety of projects, including automated vehicles, the regulation of virtual currency businesses, the 2022 and 2010 revisions to the Uniform Commercial Code, home foreclosure procedures, manufactured housing financing, and motor vehicle titling.
Tom is also an active member of the American Law Institute ("ALI") and served as an adviser to ALI's Restatement of Law of Consumer Contracts project. Tom is a member of both the American College of Consumer Financial Services Lawyers and the American College of Commercial Finance Lawyers. He is one of only a few lawyers to be a member of both these organizations. Tom is also a member of the Governing Committee of the Conference on Consumer Finance Law.
Tom was the General Counsel of Ally's Insurance Operations from 2011 to 2012. Ally's insurance operations focused on automotive-related insurance and non-insurance products. During this time, Tom also provided legal support to Ally's North American Automotive Operations.
Tom was previously a partner from July 2008 to 2011 with Hudson Cook before returning to the firm in 2013.
Tom provided legal support to GMAC Financial Services from 1993 to 2008 regarding vehicle financing and leasing operations and electronic commerce. From 2005 to 2008, he managed the staff's consumer automotive finance group and served as General Counsel of GMAC's wholly-owned subsidiary that serviced vehicle sales finance and lease accounts in the United States.
Before attending law school, Tom was with Coopers & Lybrand from 1988 to 1990 working on financial statement audits and accounting due diligence activities. He was licensed as a Certified Public Accountant by the State of Michigan in 1990 (license is currently inactive). Tom was a post-graduate intern for the Governmental Accounting Standards Board from 1987 to 1988.