Profile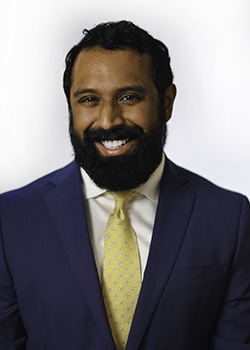 Latif Zaman
Associate
Maryland
7037 Ridge Road
Suite 300
Hanover, MD 21076
Professional Experience
Latif is an associate in the firm's Maryland office. His practice includes state law work and research on various federal and state consumer credit law questions.
Latif assists consumer financial services clients on various federal and state regulatory compliance matters. Latif assists investor clients with due diligence of consumer and commercial credit programs. He advises licensed lenders on choice of law issues, and also advises clients on licensing requirements related to bank partnerships and litigation funding programs.
Prior to joining Hudson Cook, Latif was a Law Fellow and Intern for the New York State Department of Financial Services.
Latif received his law degree in 2010 from the University of Virginia School of Law. He holds a Bachelor of Arts in English from Skidmore College.
Latif is a member of the New York State Bar, the Maryland State Bar and the Massachusetts State Bar.