Profile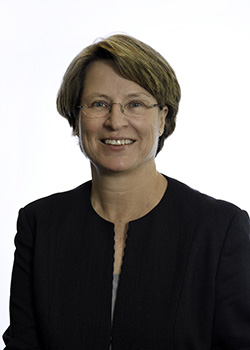 Lucy E. Morris
Partner
Washington, D.C.
1909 K Street, NW
4th Floor
Washington, DC 20006

Practices
Professional Experience
Lucy is a partner in the firm's Washington, DC office. Lucy counsels financial institutions and others in complying with federal consumer financial laws and prohibitions against unfair, deceptive, or abusive trade practices. She is an experienced advocate and litigator, representing clients in government investigations, examinations, and enforcement actions before federal and state agencies, including the Consumer Financial Protection Bureau, Federal Trade Commission, U.S. Department of Justice, and state AG offices. Lucy chairs Hudson Cook's Government Investigations, Examinations, and Enforcement Practice Group.
From 2011 to 2014, Lucy served as a Deputy Enforcement Director at the Consumer Financial Protection Bureau, where she was responsible for overseeing investigations and litigation relating to consumer financial products and services, including credit cards, mortgage origination, mortgage servicing, payday lending, debt collection, credit reporting, and debt settlement.
From 2010 to 2011, Lucy served as a founding member of the CFPB Implementation Team that organized the CFPB after passage of the Dodd-Frank Act.
Before the CFPB, Lucy worked at the Federal Trade Commission for over 20 years in a variety of leadership positions, including as Assistant Director for Financial Practices and as Assistant to the Director of the FTC's Bureau of Consumer Protection. At the FTC, Lucy had extensive experience in law enforcement investigations, consent negotiations, and litigation, in the areas of financial services, marketing, and advertising. Lucy is the Recipient of 2008 Chairman's Award, the FTC's highest award. Prior to the FTC, Lucy was a litigation associate with Betts, Patterson & Mines in Seattle, Washington.
Lucy is honored to be a Fellow of the American College of Consumer Financial Services Lawyers, "a professional association of lawyers particularly skilled and experienced in handling consumer financial services matters and dedicated to the improvement and enhancement of the skill and practice of consumer financial services law and the ethics of the profession."
Lucy is a frequent speaker and author on a variety of consumer financial services law topics. Speaking engagements include the American Financial Services Association (AFSA), the Mortgage Bankers Association (MBA), the Consumer Bankers Association (CBA), the American Bar Association (ABA), the Consumer Data Industry Association (CDIA), and numerous other national programs.
Lucy is licensed to practice in the state of Washington and the District of Columbia.