Profile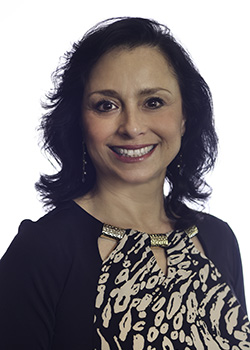 Trisha J. Cacciola
Partner
New York
2 Park Avenue
Suite 206
Manhasset, NY 11030
Practices
Professional Experience
Trisha joined Hudson Cook in 2015 and is a partner in the firm's New York office. She advises finance companies, banks, automotive dealers, manufacturers and other creditors on a wide variety of consumer and commercial auto finance matters, offering a unique perspective as a former in-house counsel. Trisha does a significant amount of work in the credit application space, especially for clients with online platforms, as well as with vendor management programs. Trisha also assists her clients in both preparing for and responding to state and federal regulatory investigative examinations and enforcement matters, and has extensive experience in drafting CFPB pre-exam responses.
Prior to joining Hudson Cook, Trisha was an Assistant General Counsel and Executive Director at JPMorgan Chase Bank, N.A. where she provided legal guidance on a wide array of matters within Chase Auto Finance, including federal and state regulatory exam management, manufacturer partnerships, fair lending, originations, servicing, collections, defensive litigation, floor plan financing, marketing, e-commerce, software/vendor contract drafting/negotiation and lobbying.
Trisha was also previously a Vice President and Associate General Counsel with the Legal Department of Bank of America's predecessor financial institutions, NationsBank, Barnett Bank, and Oxford Resources Corp., providing legal and compliance support to their consumer and commercial auto finance programs.
Trisha is a member of the American Bar Association and the New York State Bar. She received her law degree from the New York University School of Law in 1990 and in 1987 received her Bachelor of Science in Accounting.
Member, American Bar Association
Member, New York State Bar
"Regulatory Compliance," AFSA Education Foundation: THE EDGE, June 2022
"Consumer Online Experiences in a Post-COVID World," 2021 Virtual Financial Services Conference, May 2021
"Impact of a Pandemic on Third-Party Relationship Management," Hudson Cook Webinar, April 2020
"Fair Lending 101: An Overview of the Equal Credit Opportunity Act," NAFCU webinar, June 2019
"Trends & Predictions for the Consumer Financial Protection Bureau 2019 - 2020," Lawline Webinar, May 2019
"Consumer Credit Compliance Certification - Module 4," NAF Association, March 2019
"Practical Tips for Exam Preparation," Consumer Financial Services Conference, Hudson Cook/CounselorLibrary, April 2018
"How To' On Dealer Advertising," NABD East Coast Conference for Buy Here Pay Here, November 2015
"Fair Lending - Staying Out of the CFPB Crosshairs", NABD East Coast Conference for Buy Here Pay Here, November 2015
"Getting Ready for CFPB Examinations," The Center for Auto Finance Excellence, August 2015
"CFPB, FTC and DOJ Authority," NJIADA First Annual Compliance Conference, New Jersey Independent Auto Dealers Association, June 2015
"CFPB Examination and Investigations Special Session," Consumer Financial Services Conference, Hudson Cook/CounselorLibrary, June 2015
"Coping with Exams," Auto Finance Risk & Compliance Summit, Auto Finance News and Royal Media, May 2015
"Beware! The Fair Lending Bear Awakens from Its Slumber," Hudson Cook Insights, May 2021
"Vendor Service Contracts - Not Just Arm's Length Transactions Anymore," Hudson Cook Insights, February 2020
"'So, How's the Family Doin'?' - The Use of References by a Creditor," CounselorLibrary Spot Delivery, April 2016
New York University School of Law, J.D., 1990
New York University, Stern School of Business, B.S. in Accounting, magna cum laude, Beta Gamma Sigma, 1987