Profile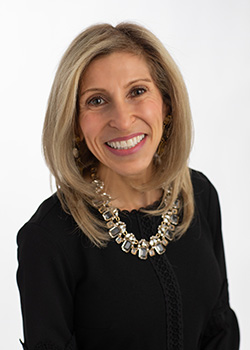 Patricia E.M. Covington
Partner
Virginia
10800 Midlothian Turnpike
Suite 307
Richmond, VA 23235
Practices
Professional Experience
Patty is a partner in the firm's Richmond, Virginia office. She focuses on all areas of consumer financial services law, including auto finance, small installment lending, federal regulatory compliance, CFPB-readiness, privacy, data security and information management, electronic commerce, marketing, as well as matters involving the Federal Trade Commission and the Consumer Financial Protection Bureau. She advises banks, sales finance companies, motor vehicle dealers, small installment lenders, other similar creditors, service providers and technology providers.
Prior to joining Hudson Cook, Patty was with CarMax Auto Superstores, Inc. and was responsible for managing the legal department's business operations group which handled matters relating to compliance in the areas of federal and state laws for motor vehicle retail financing; motor vehicle dealer law; electronic transactions; franchise law; marketing law; privacy, security and information management; and government affairs. She implemented compliance programs for TILA, FCRA, GLB, and National Do Not Call Registry (FTC and FCC).
From 1992 to 1997, Patty was an attorney with Maloney, Barr & Huennekens, P.C, engaged in a commercial practice, representing banks, creditors and Chapter 7 Bankruptcy Trustees in matters relating to bankruptcy and commercial loan transactions, and representing closely-held companies in mergers and acquisitions, commercial contracts and corporate matters.
Among her many accomplishments, Patty was recently named to the inaugural list of Women in Auto Finance by Auto Fin Journal, and is a Fellow of the American College of Consumer Financial Services Lawyers. She is actively involved in a number of trade associations, including the American Bar Association's Business Law Group, Consumer Financial Services Committee, for which she served as Chair of the Privacy Subcommittee, Vice-Chair of the Privacy Subcommittee, and Liaison to the Gatekeeper Task Force. Patty is the co-founder of the National Automotive Finance Association's Consumer Credit Compliance Certification Program and serves as co-instructor of the program. Patty is a founding board member and past president of the National Association of Dealer Counsel, a member of the American Financial Services Association's State Government Affairs Committee, Vehicle Finance Board, Operations and Regulatory Compliance Committee and Counsel to Ancillary Products Working Group, and serves on the Governing Committee of the Conference on Consumer Finance Law.
Patty received her law degree with cum laude honors from T.C. Williams School of Law in 1992 and her bachelor's degree with summa cum laude honors from James Madison University in 1989.