Profile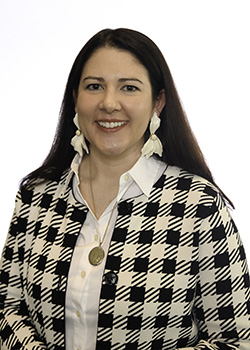 Lauren Hunt
Partner
Virginia
10800 Midlothian Turnpike
Suite 307
Richmond, VA 23235
Practices
Professional Experience
Lauren is a partner in the firm's Virginia office. Lauren assists national and state banks, savings associations, credit unions, mortgage bankers, other licensed lenders, and motor vehicle dealers in the development and maintenance of nationwide consumer mortgage and automobile finance programs.
Prior to joining Hudson Cook, Lauren was First Vice President and Counsel to SunTrust Banks, Inc. where she advised on all federal laws relating to servicing a $250B consumer-lending portfolio, including RESPA, SCRA, TILA, FDCPA, Reg AB and Dodd-Frank. She collaborated to ensure compliance with all state laws relating to mortgage servicing in 51 jurisdictions.
Previously, Lauren was employed by Williams Mullen and by LeClair Ryan where she represented financial institutions and other clients in complex commercial real estate transactions, including acquisition, development, leasing and financing matters. She prepared and negotiated commercial loan documents, leasehold mortgage documents, CMBS loan documents, ground and space leases, easements, use restrictions, declarations, and restrictive covenants.
Lauren was also employed by the Law Offices of Jack M. Scoville, Jr., where she represented clients in residential real estate closings and performed title searches and drafted closing documents in connection with purchase, sale and refinance transactions. She also prepared title commitments and title insurance policies for lenders and owners.
Lauren is a member of the American Bar Association, Business Law Section and is admitted to practice in Virginia and South Carolina.
Lauren received her law degree in 2004 from the University of Richmond School of Law and holds a Bachelor of Arts cum laude in English.