Profile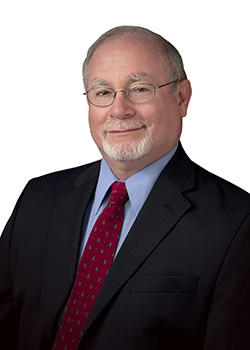 Joel C. Winston
Partner Emeritus
Washington, D.C.
1909 K Street, NW
4th Floor
Washington, DC 20006
Professional Experience
Joel is a partner Emeritus in the firm's Washington, DC office. Joel's practice concentrated on consumer financial services and consumer protection matters. He counseled businesses, including lenders, advertisers, auto finance companies, auto dealers, credit card companies, debt collectors, consumer reporting agencies, and others, in complying with federal consumer financial protection and privacy laws and regulations, including laws prohibiting unfair, deceptive or abusive practices. Joel represented clients in government investigations, examinations, and enforcement actions before federal agencies, including the Consumer Financial Protection Bureau, Federal Trade Commission, and federal prudential regulators, and in other ancillary matters.
Joel is licensed to practice only in Michigan and his practice in the District of Columbia is limited to matters and proceedings before federal courts and agencies in accordance with D.C. Ct. App. R. 49(C)(2) and (3).
Prior to joining Hudson Cook, Joel was Vice President for Government Affairs and Chief Privacy Officer with ID Analytics, Inc. in San Diego, CA. He was responsible for government relations and corporate compliance with privacy and financial services laws.
From 2000 to 2005 and from 2009 to 2011, Joel was the Associate Director for the Division of Financial Practices with the Federal Trade Commission in Washington DC. Between 2005 and 2009 Joel was the Associate Director of the FTC's Division of Privacy & Identity Protection. He was the Assistant Director for the Division of Advertising Practices at the FTC from 1985 to 2000. Prior to these positions, Joel was a Staff Attorney with the FTC in Dallas TX and Washington DC.
Joel has extensive government and private sector experience in handling law enforcement investigations, consent negotiations, and litigation; rulemaking; public policy development; industry guidance; and consumer education. While at the FTC, among other honors, he was the recipient of a Presidential Rank Award of Meritorious Executive and the Chairman's Award, the FTC's highest award.
Joel received his B.A. and law degrees from the University of Michigan and is a member of the Michigan State Bar Association.