Profile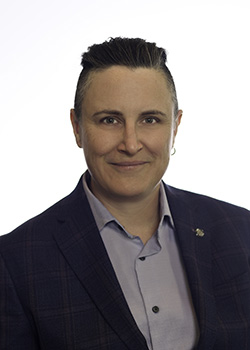 Catherine M. "Cathy" Brennan
Partner
Maryland
7037 Ridge Road
Suite 300
Hanover, MD 21076
Practices
Professional Experience
As a partner in the Hanover, MD Office, Cathy counsels financial services companies on state and federal consumer and commercial financial services law. She represents cutting-edge fintech companies, banks using fintech services, and leading investors in fintech and applies her knowledge of federal and state regulations to their innovative business models. Cathy provides clients with an analysis of state licensing requirements applicable to originating, brokering, marketing, purchasing, and servicing consumer and commercial assets, strategic partnerships between depository institutions and technology companies, and alternative lending and mobile and online payment platforms. Cathy advises traditional financial institutions on mitigating risk and leveraging partnerships with innovative technology service providers in compliance with evolving state and federal regulations.
Cathy is a frequent presenter for the ABA Business Law Section, Alternative Finance Bar Association, deBanked and Lend360. She writes articles and comments regularly for national publications in fintech, small business lending, bank partnerships, and other consumer finance compliance topics. Cathy is ranked in Chambers FinTech Guide 2022 for FinTech Legal: Payments & Lending - USA and in The Best Lawyers in America©2022 for Financial Services Regulation Law.
Cathy was the Assistant City Solicitor/Assistant State's Attorney for the Department of Housing and Community Development, Code Enforcement Legal Section, from April 2001 to January 2004. Cathy also represented the Mayor and City Council of Baltimore City in the civil prosecution and the State of Maryland in the criminal prosecution of owners of properties in violation of the Baltimore City Building, Housing, and Zoning Codes, obtained search warrants to investigate possible violations of municipal law, provided technical assistance with press and public relations to the Director of the Code Enforcement Legal Section, and worked with communities and lenders on foreclosed properties to address complaints. Cathy was the Education Director, Advocates for Children and Youth from November 1999 - April 2001. She was Staff Director for The New Maryland Education Coalition from November 1999 - April 2001, the Staff Attorney for The Women's Law Center of Maryland, Inc. from January 1999 - November 1999, and was the Pro Bono Project Coordinator for the Bar Association of Baltimore City from August 1997 - January 1999. Cathy was also a Legal Writer for The (Baltimore) Daily Record from October 1995 - August 1997.
Cathy received her law degree in 1995 from the University at Buffalo School of Law and her Bachelor of Arts degree in English and Psychology from Fordham University in 1992.