Profile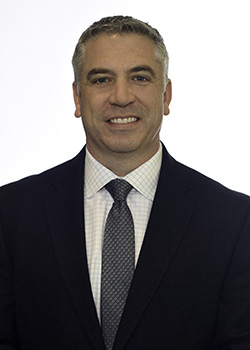 Chuck Dodge
Partner
Maine
22 Free Street
Suite 205
Portland, ME 04101
Practices
Professional Experience
Chuck is a partner in the firm's Maine office. His practice includes assisting financial institutions, mortgage bankers, finance companies, licensed lenders, servicers, debt buyers and debt collectors, as well as the vendors who work with them, in the development and maintenance of consumer credit regulatory compliance programs. Chuck has primary responsibility for the firm's federal and state debt collection practice and assists clients with regulatory compliance issues related to the enforcement of credit agreements and the recovery of delinquent consumer debts.
Chuck is a member of the Maryland State Bar Association, Maine State Bar Association and the American Bar Association's Section of Business Law, Consumer Financial Services Committee.
Chuck received his law degree in 1999 from the University of Maryland School of Law and earned a Bachelor of Arts degree, with honors, in Economics and a Bachelor of Arts degree in Spanish from Lafayette College in 1995.
Member, American Bar Association, Section of Business Law, Consumer Financial Services Committee
Member, Maryland State Bar Association
Member, Maine State Bar Association
"How to Work with Creditors to Get Consent," AccountsRecovery Webinar, November 2021
"Reg F Readiness & The Rise of the Consumer Engagement Platform: How Innovative Technology Can Help You Collect While Maintaining Compliance," ACA International, November 2021
"Best Practices When Collecting Past the Statute of Limitations," AccountsRecovery Webinar, October 2021
"Ask the Legal Expert," AccountsRecovery.net Webinar, June 2021
"ICYMI: An Update of the Receivables Management Industry," RMAI Webinar, June 2021
"The CFPB's New Debt Collection Rule: What Does It Mean for Creditors?", 2021 Virtual Financial Services Conference, May 2021
"Documentation of Delivery: Send, Receive, Provide and Validate Communications and Disclosures," RMAI 2021 Annual Conference, April 2021
"The CFPB Debt Collection Rule: Compliance Considerations," AFSA Webinar, November 2020
"The CFPB's FDCPA Regulation is Here!," Hudson Cook Compliance Coffee Break, November 2020
"ICYMI: A Legal Update for Debt Buyers and Debt Collectors You Cannot Afford to Miss," RMA Webinar, August 2020
"Risks and Considerations for Collecting Time-Barred Debt," Hudson Cook Webinar, May 2020
"CFPB Rule Change Workshop - What Are Your Comments?", Solutions By Text Connect 2019, October 2019
"Debt Collection Rules: FDCPA, CFPB Proposals, FiSCA Best Practices, and More," FiSCA MoneyTrends 2019, October 2019
"Compliance & Risk Management Workshop," Solutions By Text Connect 2019, October 2019
"State and Federal Update on debt Collection Regulation," Consumer Financial Services Conference, Hudson Cook/CounselorLibrary, April 2019
"Demand Letters and Disclosure Requirements," RMA Webinar, January 2019
"Evaluating Your Own Collections Compliance: Preparing for Examinations and Due Diligience," Consumer Financial Services Conference, Hudson Cook/CounselorLibrary, April 2018
"CFPB Relies on Questionable Premise in Bulletin About Repossession," Non-Prime Times, April 2022
"CFPB Data Point Studies Subprime Financing Rates and Default Risks Across Creditor Types," Non-Prime Times, December 2021, co-authored with Jean Noonan
"More SCRA Enforcement Activity by the Department of Justice," Hudson Cook Insights, September 2021
"Statutes of Limitations: Some Guidance for Vehicle Finance from the Ninth Circuit," CounselorLibrary Spot Delivery, July 2021
"Servicing Customers Affected by Natural Disasters: Tips for Unsecured and Personal Property Secured Creditors to Prepare for the Worst," Hudson Cook Insights, October 2020, co-authored with Anastasia Caton
"Department of Justice Remains Focused on SCRA Enforcement," Hudson Cook Insights, October 2020
"Towing Companies Sued for Alleged SCRA Violations," Hudson Cook Insights, September 2020
"CFPB Proposes Time-Barred Debt Disclosures," Hudson Cook Insights, March 2020, co-authored with Anastasia Caton
"Bankruptcy Court Grants Relief from Stay When Debtors Fail to Redeem Pledged Collateral in Title Pawn Transactions," Hudson Cook Insights, January 2020
"Lien Filing Error Renders Creditor's Claim Unsecured," Hudson Cook Insights, September 2019
"U.S. Supreme Court Holds that Attorneys Engaged in Non-Judicial Foreclosures are not Subject to Full FDCPA," Hudson Cook Insights, March 2019, co-authored with Anastasia Caton
"Henson v. Santander: What's Next?," Hudson Cook Insights, July 2017
University of Maryland School of Law, J.D., 1999
Certificate in Environmental Law, International Moot Court Board
Lafayette College, B.A. in Economics with Honors, B.A. in Spanish, 1995
George Wharton Pepper Prize, 1995
Maryland, 1999
Maine, 2020