Profile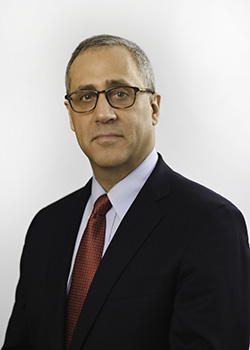 Edward P. D'Alessio
Of Counsel
Washington, D.C.
1909 K Street, NW
4th Floor
Washington, DC 20006
Professional Experience
Ed D'Alessio is an attorney in the Washington, DC office. In addition to his law practice, Ed serves as the Executive Director of Financial Service Centers of America (FiSCA), a national trade association representing non-bank financial service providers throughout the U.S. Prior to serving as Executive Director, Ed served as FiSCA's General Counsel. Ed's financial services practice includes representing non-bank financial services firms in matters involving licensing, statutory and regulatory compliance, and governmental relations. He has handled matters before governmental and regulatory bodies at the federal level and in various states. He coordinates FiSCA's government relations efforts and works closely with FiSCA's lobbying team to develop and implement its legislative and regulatory strategies. He represents FiSCA on FinCEN's Bank Secrecy Act Advisory Group.
Since May 2012, Ed has also been General Counsel for Financial Service Centers of New York. Prior to joining Hudson Cook, Ed was a partner with Winne, Banta, Hetherington, Basralian & Kahn, P.C. in Hackensack, NJ from August, 2002 to May, 2014. He was also a founding partner of D'Alessio & Kugelman, P.C., Fairfield, NJ, from January, 1995 to August, 2002. At Stern, Steiger, Croland, P.A. in Paramus, NJ, Ed was a partner from December, 1983 to January, 1995.
Ed was appointed by the Supreme Court of New Jersey as a Member, and Chairman of the District II-B Ethics Committee; Appointed by the Superior Court of New Jersey as Special Master, In re Napp Chemicals, Fiscal Guardian, Smith vs. Smith; Trustee, in Lyn-Anna Properties, Ltd. vs. Alfred A. Porro, et al.
He is admitted to the state bars of New Jersey, New York and the District of Columbia. He is also a member of the American Bar Association. He is also admitted to the Supreme Court of the United States; USDC (DNJ) (EDNY), and (SDNY); USCA for the Second and Third Circuits.
Ed received his law degree in 1983 from The Catholic University of America, Columbus School of Law. He received his Bachelor of Arts degree in Politics from The Catholic University of America in 1980.