Profile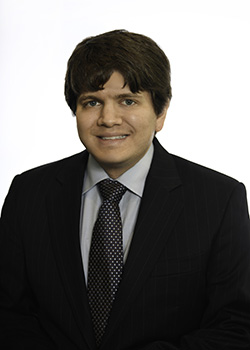 Eric D. Mulligan
Senior Associate
Maryland
7037 Ridge Road
Suite 300
Hanover, MD 21076
Professional Experience
Eric is a senior associate in the firm's Maryland office. He advises federal and state chartered depository institutions, mortgage bankers, finance companies and licensed lenders in the development and maintenance of consumer mortgage, automobile finance and other credit programs. Eric also advises clients on the mathematical aspects of credit transactions and on federal privacy laws. He is a frequent contributor to industry publications and to CounselorLibrary's monthly PrivacyLaw newsletter.
Prior to joining Hudson Cook, Eric was a Pro Bono Law Clerk for United States District Judge James K. Bredar in the United States District Court for the District of Maryland.
Eric received his J.D. at the New York University School of Law where he was Associate Editor of New York University Moot Court Casebook. He is a member of the New York State Bar Association. He is admitted to practice in Maryland, New York and the District of Columbia.