Profile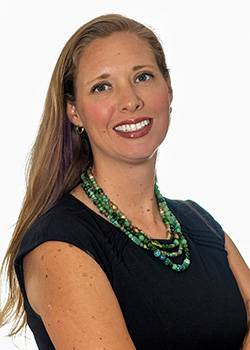 Erica A.N. Kramer
Partner
Tennessee
9431 Bradmore Lane
Suite 201
Ooltewah, TN 37363
Practices
Professional Experience
Erica is a partner in the firm's Tennessee office. She focuses her practice primarily on consumer financial services and regulatory compliance matters related to the Military Lending Act, the Servicemembers Civil Relief Act, and the accessibility of web content under the Americans with Disabilities Act.
Prior to joining Hudson Cook, Erica was a Staff Attorney at Bay Area Legal Services, Inc., where she practiced in the areas of Family and Housing law. Erica was previously an Associate at Murnaghan & Ferguson, P.A., where she practiced in the area of Construction Litigation.
Erica received her law degree, cum laude, from Stetson University College of Law and her Bachelor of Science degree in Integrated Strategic Communications from the University of Kentucky.
Member, The Florida Bar
Member, Tennessee Bar Association
"ADA Compliance Monitoring: What You Need to Know," Inside Credit Conference, February 2020
"Financial Services Law I," AFSA's THE EDGE, June 2019
"Web Content Accessibility under the Americans with Disabilities Act," Hudson Cook, LLP Compliance Coffee Breaks, March 2019
"Small Dollar Industry Updates," Hudson Cook, LLP Webinar in Conjunction with Community Financial Services Association of America, March 2019
"Financial Services Law I," AFSA - The Edge Conference, co-presented with W. David Hicks, June 2018
"Military Lending Developments," Consumer Financial Services Conference, Hudson Cook/Counselor Library, co-presented with Michael A. Benoit, A. James Chareq, and L. Jean Noonan, April 2018
"Web Content Accessibility under the Americans with Disabilities Act," Consumer Financial Services Conference, Hudson Cook/Counselor Library, co-presented with Justin B. Hosie, April 2018
"Web Content Accessibility under the Americans with Disabilities Act," Short-Term Lending Legal Summit, co-presented with Justin B. Hosie, November 2017
"Military Lending Act Developments," Consumer Financial Services Conference, Hudson Cook/Counselor Library, April 2017
"CFPB Enforcement, Guidance, & Proposed Rules," Independent Consumer Finance Association of South Carolina (ICFA), June 2016
"SCRA and Military Lending Issues," Consumer Financial Services Conference, Hudson Cook/Counselor Library, April 2016
"New Policy on Prohibition of Abusive Acts or Practices - What do you need to know?," Tennessee Dealer News, Winter 2020, co-authored with Ron Gorsline
"Update: Supreme Court Declines to Review Web Content Accessibility Suit Against Domino's Pizza," Hudson Cook Insights, December 2019, co-authored by Ronald D. Gorsline
"Is Your Website ADA Accessible?," NIADA's Used Car Dealer Magazine, December 2019
"Don't Forget About the Military Lending Act," Tennessee Dealer News, Sept/Oct 2019, co-authored by Ron Gorsline
"FTC's Rules of the Road for Advertising: A Five-Point Inspection," Spot Delivery, September 2019, co-authored by Dailey Wilson
"Lawfully Serving Servicemembers," Tennessee Dealer News, July/August 2019, co-authored by Ronald D. Gorsline
"Does the DOD's MLA Interpretive Rule Really Help Servicemembers," RMA Industry Insider, December 2018, co-authored by Patricia E.M. Covington
"How the Military Lending Act Plagues the Finance Industry, Corporate Compliance Insights, November 2018, co-authored by Patricia E.M. Covington
"Military Lending Act Compliance Continues to Plague Auto Finance Industry," Hudson Cook Insights, October 2018, co-authored by Patricia E.M. Covington
"CFPB to Eliminate Military Lending Supervisory Exams Amid DoD Regulatory Changes," Auto Finance News, August 2018
"OCC Releases Military Lending Act Booklet," Hudson Cook Insights, June 2018
"SCRA Settlement with DOJ Soars to Over $10 Million," Spot Delivery, December 2017
"CFPB's Short-Term and Installment Loan Rule Results in Unintended Consequences for the Auto Financing Industry," Spot Delivery, November 2017, co-authored by Justin B. Hosie
"CFPB Zeroing in on Creditor/Vendor Relationship," Spot Delivery, October 2017, co-authored by H. Blake Sims
"Web Content Accessibility under the Americans with Disabilities Act," Spot Delivery, September 2017, co-authored by Justin B. Hosie
"Web Content Accessibility Gets New Scrutiny Under the Americans with Disabilities Act," Carpliancecenter.com, September 2017, co-authored by Justin B. Hosie
"Time to Prepare for Military Lending Act Compliance," Law360, August 2017
"2016 Small-Dollar Lending Update: An Obituary or a Re-Awakening," The Business Lawyer, Spring 2017
"Credit Card Issuers, Be Warned: The Military Lending Act is on its Way," Hudson Cook Insights, December 2016, co-authored by Justin B. Hosie
"Regulatory Burden Shifting for SCRA Compliance," Spot Delivery, November 2016
"Uncle Sam Wants YOU to Comply with the Military Lending Act," Non-Prime Times, National Automotive Finance Association, November 2016, co-authored by Ronald D. Gorsline
"Uncle Sam Wants YOU to Comply with the Military Lending Act," Spot Delivery, August 2016, co-authored by Ronald D. Gorsline
"Death by a Thousand Cuts: Update on Small-Dollar Lending," 71 Bus. Law 741, Spring 2016, co-authored by Catherine M. Brennan, Justin B. Hosie and K. Dailey Wilson
"CFPB Sets Sights on Data-Security Practices," FINOVATE BLOG, March2016, co-authored by Justin B. Hosie
"CFPB Issues New Policy Encouraging Fintech Innovation," FINOVATE BLOG, March 2016, co-authored by Justin B. Hosie
"Congressional Staff Report Highlights Lengths to Which CFPB Will Go to Validate Its Claims," Spot Delivery, January/February 2016, co-authored by L. Jean Noonan
Stetson University College of Law, J.D., cum laude, May 2003
University of Kentucky, B.S., Integrated Strategic Communications, May 2000
Florida, 2003
Tennessee, 2016