Profile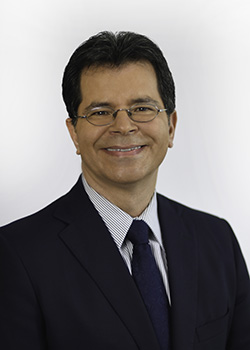 James Chareq
Partner
Washington, D.C.
1909 K Street, NW
4th Floor
Washington, DC 20006
Practices
Professional Experience
Jim Chareq is a partner in the firm's Washington, DC office. Jim advises clients in connection with regulatory enforcement actions and examinations involving federal agencies and enforcement authorities, including the Consumer Financial Protection Bureau (CFPB), the Federal Trade Commission (FTC), the Department of Justice (DOJ) as well as the federal banking agencies.
Jim's clients include banks, licensed lenders, sales finance companies, auto dealers and other creditors concerning their compliance obligations under the following federal laws: Controlling the Assault on Non-Solicited Pornography and Marketing Act (CAN-SPAM Act); Credit Repair Organizations Act (CROA); Fair Credit Reporting Act (FCRA); Fair Debt Collection Practices Act (FDCPA); Federal Trade Commission Act (FTC Act); Electronic Funds Transfer Act (EFTA); Electronic Signatures in Global and National Commerce Act (E-Sign); Equal Credit Opportunity Act (ECOA); Gramm-Leach-Bliley Act (GLBA); Health Insurance Portability and Accountability Act (HIPAA); Servicemembers Civil Relief Act (SCRA); Telemarketing and Consumer Fraud and Abuse Prevention Act (Telemarketing Act); Telephone Consumer Protection Act (TCPA); Truth in Lending Act (TILA); Uniform Electronic Transactions Act (UETA); and the USA Patriot Act.
In addition, his practice includes representing clients before federal appellate and trial courts.
Jim is admitted to practice only in Illinois and Indiana, and his practice in the District of Columbia is limited to matters and proceedings before federal courts and agencies in accordance with D.C. Ct. App. R. 49(C)(2) and (3).
Prior to joining Hudson Cook, Jim was Of Counsel at Lovells in Washington, DC from 2000-2003; a Senior Associate Attorney at Ice Miller in Indianapolis, Indiana from 1998 to 2000; an Associate Attorney at Lovells in Chicago, Illinois from 1996 to 1998; and was an Associate Attorney with Stuart & Branigin in Lafayette, Indiana from 1993 to 1996.
Jim is a member of the Illinois State Bar Association, the Indiana State Bar Association and American Bar Association.
Jim received his law degree, magna cum laude, from Indiana University School of Law in 1993 and he received his Bachelor of Arts degree in 1986 from George Mason University.