Profile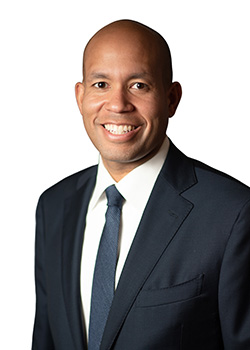 Jason Esteves
Partner
Washington, D.C.
1909 K Street, NW
4th Floor
Washington, DC 20006
Practices
Professional Experience
Jason is a partner in the firm's Washington, DC office, where he is a member of the Credit Reporting, Privacy, and Data Security Practice Group. He advises businesses on compliance with consumer protection, privacy and cybersecurity laws. He is experienced in developing and maintaining change management and compliance programs to ensure clients proactively comply with applicable laws and regulations. Jason also represents clients in litigation matters, government investigations and enforcement actions.
Prior to joining Hudson Cook, Jason served as a vice president of legal at Equifax Inc., where he advised the company on regulatory matters, investigations, risk mitigation, government and media relations, and cyber security. Jason also previously managed a wide variety of litigation matters for Equifax, and helped design and implement strategies that allowed the company to handle high volume litigation more efficiently.
Jason graduated from the University of Miami with a degree in Psychology, and earned his J.D. from Emory University School of Law, where he graduated with honors. Jason is licensed to practice law in Georgia.