Profile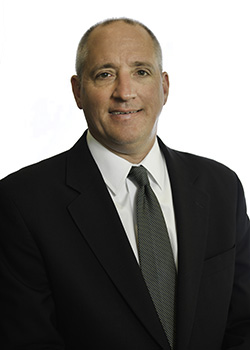 Joseph ("Jed") E. Mayk
Partner
Pennsylvania
21 South Church Street
First Floor Suite
West Chester, PA 19382

Practices
Professional Experience
Jed is a partner in the Pennsylvania office and chair of the firm's Mortgage Lending and Servicing Practice Group. His practice focuses on state and federal consumer finance regulatory compliance for banks and non-bank consumer credit providers, with a particular emphasis on mortgage lending and servicing. He also advises clients on credit reporting, debt collection, unfair trade practice, privacy and data security, and electronic commerce laws and regulations. Jed is a co-author of the RESPA/TIL Integrated Disclosures chapter of The Law of Truth in Lending and the author of the Mortgage Bankers Association's Compliance Essentials: HELOC Resource Guide.
Prior to joining Hudson Cook, Jed was First Vice President of MBNA America Bank, N.A. and was responsible for advising the bank on all aspects of its mortgage lending operations, including regulatory compliance and the negotiation of mortgage loan sale/purchase agreements, subservicing agreements and outsourcing agreements.
Jed is a Fellow of the American College of Consumer Financial Services Lawyers. He is the Former Chair of the Consumer Law Committee of the Pennsylvania Bar Association and is a member of the Consumer Financial Services Committee of the American Bar Association's Business Law Section. He is also a member of the Legal Issues and Regulatory Compliance Committee of the Mortgage Bankers Association.
Jed received his law degree with honors in 1993 from Rutgers School of Law-Camden where he was a Notes and Casenotes Editor of the Rutgers Law Journal. He holds a Bachelor of Arts, summa cum laude, in International Relations from St. Joseph's University.
Jed is admitted to practice in Pennsylvania and New Jersey.
Fellow, American College of Consumer Financial Services Lawyers
Former Chair, Consumer Law Committee, Pennsylvania Bar Association
Member, Consumer Financial Services Committee, American Bar Association's Business Law Section
Member, Legal and Regulatory Compliance Committee, Mortgage Bankers Association
"Applied Compliance Track: LO Comp/Employment," Mortgage Bankers Association Compliance and Risk Management Conference, September 2023
"Closing Super Session: Regulatory Compliance," Mortgage Bankers Association Compliance and Risk Management Conference, September 2023
"Implementing the Loan Originator Compensation Rule in a Purchase Market," Mortgage Bankers Association Legal Issues & Regulatory Compliance Conference, May 2023
"RESPA Section 8(a) Compliance," California MBA Legal Issues and Regulatory Compliance Conference, December 2022
"RESPA Compliance Tips for a Shrinking Housing Market," Hudson Cook 2022 Financial Services Conference, November 2022
"Compliance Conversations Track: LO Comp," Mortgage Bankers Association Regulatory Compliance Conference, September 2022
"QM/ATR: 2022 and Beyond," American Bankers Association Regulatory Compliance Conference, June 2022
"2020 CFPB TRID Developments," Conference on Consumer Finance Law Webinar, December 2021
"Compliance Corner with Laura LaRaia and Jed Mayk," ComplianceEase, a SitusAMC Company Webinar, October 2021
"Applied Compliance Track: LO Compensation," Mortgage Bankers Association Regulatory Compliance Conference, September 2021
"Mortgage-Specific and Other Legal Issues," Mortgage Bankers Association Human Resources Virtual Symposium, September 2021
"Applied Compliance Track: LO Comp Challenges," Mortgage Banker's Association Legal Issues & Regulatory Compliance Conference, May 2021
"Recent CFPB TRID Developments," Hudson Cook 2021 Virtual Financial Services Conference, May 2021
"Applied Compliance - LO Comp," MBA Live: Regulatory Compliance Conference, November 2020
"Mortgage Lending in a Post-Pandemic World," ComplianceEase Risk & Compliance Webinar Series, June 2020
"Applied Compliance: Implementing Loan Originator Compensation," MBA Live: Legal Issues and Regulatory Compliance Conference, May 2020
"FinTech, Digital Mortgages and Compliance," California MBA 2019 Legal Issues & Regulatory Compliance Conference, December 2019
"Tearing off the GSE QM Patch - Implications for Housing Finance," Hudson Cook Compliance Coffee Break, November 2019
"Recent Mortgage Developments for Non-Mortgage Lawyer," Finastra 2019 Network of State & Federal Counsel Conference, October 2019
"Loan Originator Rules and Compensation Structures," Mortgage Bankers Association Human Resources Symposium 2019, September 2019
"The New Private Flood Insurance Rule: Compliance Tips and Unanswered Questions," National Association of Federally-Insured Credit Unions (NAFCU) webinar, June 2019
"Regulatory Considerations for HELOCs," Mortgage Bankers Association webinar, May 2019
"Residential Mortgage Lending Developments," Consumer Financial Services Conference, Hudson Cook/CounselorLibrary, April 2019
"2019 Industry Outlook," ComplianceEase 2019 Risk & Compliance Summit, March 2019
"Recent Trends in State Attorneys General Enforcement Actions," Mortgage Bankers Association Compliance Essentials Webinar, January 2019
"Regulatory Update," Northeast Conference of Mortgage Brokers and Professionals, September 2018
"Surviving Your Exam," Mortgage Bankers Association Regulatory Compliance Conference, September 2018
"Advanced Loan Compliance Issues and Workshop Scenarios," Massachusetts Bankers Association Bank Compliance Academy, September 2018
"Regulatory Considerations for HELOCs," Mortgage Bankers Association Compliance Essentials Webinar, July 2018
"TRID 2.0," American Bankers Association Regulatory Compliance Conference, June 2018
"TRID and RESPA Section 8 Developments," Consumer Financial Services Conference, Hudson Cook/ CounselorLibrary, April 2017
"TRID 2018: Understanding the Updates," American Bankers Association Webinar, February 2018
"Regulatory Outlook 2018," October Research Webinar, December 2017
"Compensation Issues," Mortgage Bankers Association Accounting and Financial Management Conference, November 2017
"Loan Originator Compensation and FLSA Compliance Solutions in a Purchase Environment," Mortgage Bankers Association Regulatory Compliance Conference, September 2017
"LO Compensation and CFPB's Incentive Compensation Guidance," Mortgage Bankers Association Human Resources Symposium, September 2017
"TRID or Know Before You Owe Now," Mortgage Bankers Association Legal Issues and Regulatory Compliance Conference, May 2017
"LO Comp Current Issues," Mortgage Bankers Association Legal Issues and Regulatory Compliance Conference, May 2017
"Residential Mortgage Lending Developments," Consumer Financial Services Conference, Hudson Cook/CounselorLibrary, April 2017
"RESPA Section 8 and Home Equity Lending," Consumer Bankers Association Home Equity Lending Committee, CBA Live, April 2017
"Residential Mortgages," Pennsylvania Bar Institute Consumer Financial Services and Banking Law Update, October 2016
"Ins and Outs of Compliant Marketing," Calyx Software Ascend 16 Conference, October 2016
"Developments in Loan Originator Compensation and Fair Labor Standards Act," Mortgage Bankers Association Regulatory Compliance Conference, September 2016
"Know Before You Owe (TRID) Liability," Mortgage Bankers Association Webinar, June 2016
"KBYO/TRID Liability," Mortgage Bankers Association Legal Issues and Regulatory Compliance Conference, May 2016
"TRID Implementation Issues," Consumer Financial Services Conference, Hudson Cook/CounselorLibrary, April 2016
"Trends in Mortgage Enforcement - The Year Ahead and How to Prepare," Hudson Cook Webinar, March 2016
"Is It TILA or RESPA? Liability and Enforcement Issues Under the New TILA-RESPA Integrated Disclosures Rule," D+H 2015 Network of State and Federal Counsel Conference, October 2015
"Loan Originator Compensation Update," Mortgage Bankers Association Regulatory Compliance Conference, September 2015
"TILA-RESPA Integrated Disclosure Rule," Consumer Financial Services Conference, Hudson Cook/CounselorLibrary, June 2015
"ATR/QM: Lessons Learned," 2015 Ellie Mae Encompass Experience Conference, February 2015
"RESPA/TILA Integration of Disclosures," 6th Annual Northeast Conference of Mortgage Brokers, October 2014
"January CFPB Rules," Mortgage Bankers Association Regulatory Compliance Conference, September 2014
"Loan Originator Compensation Rule and Fair Labor Standards," Mortgage Bankers Association Legal Issues and Regulatory Compliance Conference, May 2014
"Alphabet Soup of Federal Laws: HMDA and FCRA," Mortgage Bankers Association Legal Issues and Regulatory Compliance Conference, May 2014
"Mortgage Rules Update," Massachusetts Bankers Association Meeting, November 2013
"Important Developments at the Consumer Financial Protection Bureau - Mortgage Regulation," Pennsylvania Bar Institute Banking and Consumer Financial Services Law Update, October 2013
"ATR/QM Rule," Trans Union Credit Union Advisory Board Webinar, October 2013
"Through the Regulatory Looking Glass: Part 2: Preparing for 2014," 2013 Ellie Mae Encompass Experience Conference, October 2013
"Loan Originator Compensation Rule: How to Comply," Mortgage Bankers Association Regulatory Compliance Conference, September 2013
"Deep Dive Workshop 1:CFPB Loan Originator Compensation Rule," Mortgage Bankers Association Legal Issues and Regulatory Compliance Conference, May 2013
"New CFPB Loan Originator Compensation Rule and Other LO Requirements," Mortgage Bankers Association Legal Issues and Regulatory Compliance Conference, May 2013
"Mortgage Lending Developments," Consumer Financial Services Conference, Hudson Cook/CounselorLibrary, May 2013
"The Changing Landscape of Mortgage Lending and Servicing," Consumer Financial Services Conference, Hudson Cook/CounselorLibrary, May 2013
"HOEPA's Expanded Reach: 'High-Cost Mortgages'," American Bankers Association Telephone Briefing Series, February 2013
"Ability to Repay," The Dodd-Frank Webinar Series Hosted by October Research Corporation, February 2013
Instructor, AllRegs School of Servicing Compliance, October 2012
"Loan Originator Compensation - Now and ...?," Mortgage Bankers Association Regulatory Compliance Conference, October 2012
"Current Compliance Issues in Mortgage Origination," American Bankers Association Regulatory Compliance Conference, June 2012
"Implementation of the Dodd-Frank Wall Street Reform and Consumer Protection Act of 2010," Mortgage Bankers Association Legal Issues and Regulatory Compliance Conference, May 2012
"Regulatory Update," Mortgage Bankers Association of Greater Philadelphia, March 2012
"Regulatory Update," Mortgage Bankers Association of Pennsylvania Keystone Conference, Gettysburg, October 2011
"Preemption and CFPB Developments," American Conference Institute's 7th National Forum on Residential Mortgage Litigation and Regulatory Enforcement, September 2011
"New Challenges in Loan Originator Compensation Requirements," Mortgage Bankers Association Legal Issues and Regulatory Compliance Conference, May 2011
"Unfair, Deceptive and Abusive Practices and the Bureau of Consumer Financial Protection," American Conference Institute Forum on Regulatory Compliance and Risk Management for Financial Services, May 2011
"Loan Originator Compensation: The Fed v. Dodd-Frank," The Dodd-Frank Webinar Series hosted by October Research Corporation, February 2011
"Loan Originator Compensation LIVE Online Workshop," Mortgage Bankers Association Campus MBA Webinar, January 2011
"Regulatory Compliance in 2011: A Review of Recent Legislation," AllRegs Academy Webinar, December 2010
"Lender Guidelines for Brokers Originating FHA Loans," Mortgage Bankers Association of Pennsylvania Keystone Conference, November 2010
"Exploring FACTA and FCRA's Impact on Mortgage Lending -- Incorporating Identity Theft Provisions," AllRegs Academy Webinar, November 2010
"The Dodd-Frank Legislation -- What Does It Mean for Community Banks?," Pennsylvania Bankers Association Seminars, September 2010, October 2010
"Changed Circumstances: Understanding the New GFE Rules," October Research Webinar, May 2011
"New GLBA Model Privacy Notice," Mortgage Bankers Association Legal Issues and Regulatory Compliance Conference, May 2010
"FACTA Anti-Identity Theft Provisions," Mortgage Bankers Association Legal Issues and Regulatory Compliance Conference, May 2010
"RESPA GFE Deep Dive Workshop," Mortgage Bankers Association Campus MBA Webinar, April 2010
"The New RESPA Rule is Here: Implementation Challenges for Mortgage Originators," RESPRO Annual Conference, March 2010
"The Top RESPA Challenges for Diversified Real Estate Brokers -- And How to Overcome Them," RESPRO Annual Conference, March 2010
"RESPA: What You Need to Know," AllRegs Webinar, February 2010
"RESPA Ready 2010," Mortgage Bankers Association seminars, December 2009), February 2010
"Quick Guide to the Alphabet Soup: Federal Laws," Mortgage Bankers Association Regulatory Compliance Conference, September 2009
"Organizing Your Compliance Operations to Deal with HOEPA and with new Higher-Priced Mortgage Loans," American Bankers Association Mortgage Markets Committee telephone seminar, September 2009
"Changes to TILA Requirements Under the Mortgage Disclosure Improvement Act," Mortgage Bankers Association Campus MBA telephone seminar, June 2009
"The New Mortgage Transaction: Mid-Course Check-Up," American Bankers Association Regulatory Compliance Conference, June 2009
"The FACTA Affiliate Marketing Rule: Tips for Ensuring Your Marketing Programs Remain Compliant," RESPRO Fall Conference, November 2008
"Litigation Arising Out of the Subprime Mortgage Meltdown," Pennsylvania Bar Institute Banking and Consumer Financial Services Law Update, December 2007
"The RESPA Rules for Marketing Agreements and Work Share Arrangements," RESPRO Fall Seminar, November 2007
"Mitigating Third-Party Risk for Mortgage Lenders," Mortgage Bankers Association Legal Issues and Regulatory Compliance Conference, May 2007
"Legal Responsibilities Regarding Credit Information, Security and Privacy, Federation of Credit and Financial Professionals Forum," April 2007
"Consumer Law Update," Pennsylvania Bar Association Business Lawyers' Institute, November 2006
"Non-traditional Mortgage Products, Abusive Lending Protections, and Licensing," Mortgage Bankers Association Regulatory Compliance Conference, September 2006
"RESPA - Avoiding the Pitfalls," Shesunoff Information Services/A.S. Pratt & Sons telephone seminar, April 2006
"2020 CFPB TRID Developments," Consumer Finance Law Quarterly Report, Vol. 75, Nos. 1 & 2, December 2021
MBA Compliance Essentials: HELOC Resource Guide, 2019
"The RESPA/TIL Integrated Disclosures," Chapter 17, The Law of Truth in Lending, 2015 & 2018 Supplements
"New Federal Regulations Impose Anti-Money Laundering and Suspicious Activity Reporting Requirements on Non-Bank Mortgage Lenders and Brokers," Financial Fraud Law Report. Vol. 4, No. 6, June 2012
"Mortgage Disclosure Improvement Act," The Review of Banking and Financial Services, September 2009
"Regulation Z Amendments Impose New Requirements (and Potential Liabilities) on Lenders, Brokers and Servicers," Real Estate Finance, April 2009
"Eyes of the World Planted Firmly on Servicing," Servicing Management, November 2007
"Subprime Lending Lessons from the Ameriquest Settlement," Real Estate Finance, February 2007
"The Pennsylvania Human Relations Commission: Lenders and Brokers, Meet Your New Regulator," The Real Estate Finance Journal, Fall 2006
"Banking Agencies Propose Guidance on Non-Traditional Mortgage Products," paBanker, March/April 2006
"The Private Mortgage Insurance Law - An Answer with More Questions?," 53 Consumer Fin. L.Q. Rep. 168, 1999
Rutgers School of Law-Camden, J.D., with Honors, 1993
Notes and Casenotes Editor, Rutgers Law Journal (1992-1993)
St. Joseph's University, B.A., International Relations, summa cum laude, 1990
New Jersey, 1993
Pennsylvania, 1993