Profile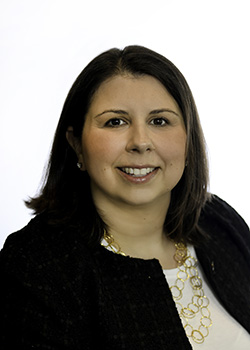 Katie Hawkins
Associate
Maine
22 Free Street
Suite 205
Portland, ME 04101
Practices
Professional Experience
Katie is an associate in the firm's Portland, Maine office. She assists national and state financial institutions with day-to-day regulatory and compliance issues including, but not limited to, deposit, credit and non-deposit investment products and services, as well as electronic banking services. She prepares and negotiates all types of cash management product and service agreements, and advises clients on consumer and business online banking product and service agreements. She also advises financial institutions, consumer reporting agencies, background screeners, technology and information companies, service providers, and others on compliance with the Fair Credit Reporting Act, Gramm-Leach-Bliley Act, and other privacy and data use and protections laws.
Prior to joining Hudson Cook, Katie was in private practice representing national banks and loan servicers in litigation and other matters related to residential and commercial foreclosure.
During law school Katie served as an intern for Magistrate Judge Robert B. Collings (U.S. District Court, Massachusetts), the Office of the United States Attorney (Boston, MA) and the U.S. Department of Justice, Environment and Natural Resources Division.
Katie received her law degree from Northeastern University School of Law in 2010 and holds a Bachelor of Arts in Political Science from Bates College.