Profile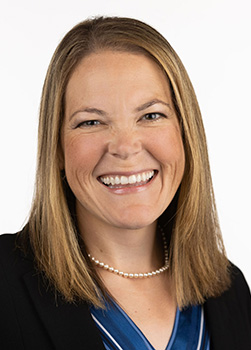 Megan Nicholls
Partner
Texas
12650 N Beach Street
Suite 114, #7058
Fort Worth, TX 76244
Practices
Professional Experience
Meg Nicholls is a partner at Hudson Cook's Fort Worth, Texas office. She advises businesses on compliance with consumer financial services and consumer protection laws. She is experienced in developing and maintaining robust compliance programs that are essential to proactively comply with the myriad of complex consumer financial services industry laws.
Prior to joining Hudson Cook, Meg served as the head of compliance and privacy for GIACT Systems, LLC, an identity verification and fraud prevention company, where she designed, implemented, and maintained a compliance management system to ensure compliance with federal and state consumer reporting and privacy laws. Meg also previously served as corporate counsel for CoreLogic and as an attorney in the consumer financial services practice at a national firm.
Meg graduated with a degree in Biology and a minor in Communications from the University of Dayton, and earned her J.D. from the University of Dayton School of Law. She is licensed to practice in California and Texas.
"Mingling with Membership: Data Privacy and Security: Lessons Learned from FTC Developments," North Carolina Bar Association Webinar, February 2022
"Top 5 Things Lenders Should Know When Deploying ID Document Verification," Lend360, October 2021
"Practical Steps to Identifying Fraud and Reducing Loss," INFiN MoneyTrends, November 2021
"Tenant Screening Basics," Professional Background Screening Association Annual Conference, September 2021
"Lessons Learned from Dun & Bradstreet," Hudson Cook Insights, February 2022, co-authored with Rebecca Kuehn
"California Attorney General Focuses on Targeted Advertising and Disclosures in CCPA Enforcement," Hudson Cook Insights, September 2021, co-authored with Webb McArthur
University of Dayton School of Law, J.D., May 2009
IP Cyberlaw Creativity Track Honors
CALI Award (Highest Grade): Law & Education, Patent Prosecution Capstone
University of Dayton, B.S., December 2004
California, 2010
Texas, 2019
United States Patent and Trademark Office, 2009