Profile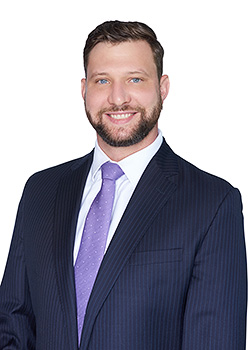 Robert D. Tilley
Senior Associate
Washington, D.C.
1909 K Street, NW
4th Floor
Washington, DC 20006
Practices
Professional Experience
Rob is a senior associate in the firm's Washington, DC office. He represents consumer financial services companies in government investigations, enforcement actions, and consumer disputes. He regularly represents clients before the Consumer Financial Protection Bureau, Federal Trade Commission, U.S. Department of Justice, and state attorneys general. He has also represented clients in state and federal courts and before arbitration organizations throughout the country.
Prior to joining Hudson Cook, Rob represented clients in litigation and white-collar investigations for more than ten years at two prominent law firms.
Rob received his J.D., cum laude, from the NYU School of law. He is licensed to practice in the state of New York and the District of Columbia.
"What's New in Credit Contracts: Revisions to the Holder Rule," CCFL Annual Consumer Financial Services Conference, May 2023
"Deep Dive into the New Regulatory Era; Gain an understanding of the mindset inside the regulatory agencies and learn how to adjust your operations to avoid legal pitfalls. The Consumer Credit Industry Association (CCIA), April 2023
"Harnessing Risk Assessment to Meet Compliance Goals," OLA Compliance University, July 2022
"The FTC Holder Rule: A Ceiling, a Floor, or Both?" CCFL Quarterly Report, 2022, volume 76, numbers 1&2
"Two CFPB Announcements Bolster Parallel State Enforcement Efforts," Law360, June 2022, co-authored with Lucy Morris
"CFPB and New York AG Announce Settlement that Includes Permanent Industry Bans Against Debt Collection Companies and Employees," Hudson Cook Enforcement Alert, May 2022, co-authored with Mark E. Rooney
"CFPB Announces Consent Order with Student-Loan Servicer Over Alleged Misrepresentations to Borrowers Concerning Eligibility for Public Service Loan Forgiveness," Hudson Cook Enforcement Alert, March 2022, co-authored with Lucy Morris
"DOJ Announces $1.6 Million Settlement with Auto Finance Company for Failing to Refund Advances Paid by U.S. Servicemembers," Spot Delivery, November 2021
"ABA CFSC Practitioner Profile: Jean Noonan, Hudson Cook, LLP," American Bar Association's Consumer Financial Services Committee Newsletter, September 2021
New York University School of Law, J.D., cum laude, 2009
Moot Court Board, Competitions Division, Member
University of Maryland, B.A., 2006
University Honors Citation
District of Columbia, 2013
New York, 2011