Profile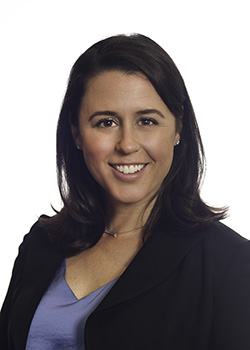 Andrea S. Cottrell
Senior Associate
Texas
12650 N Beach Street
Suite 114, #7058
Fort Worth, TX 76244
Practices
Professional Experience
Andrea Cottrell joined Hudson Cook in 2017 when she contributed to the establishment of the Texas office. Andrea advises financial service providers on compliance with federal and state regulations and consumer protection laws, including those laws enforced by the Consumer Financial Protection Bureau, the Federal Trade Commission, the Federal Communications Commission, and other federal agencies. She regularly counsels clients on the manner in which they market to and communicate with consumers.
Prior to joining Hudson Cook, Andrea cofounded Brown & Cottrell, PLLC where she served as outside regulatory counsel to financial service providers focusing her practice on compliance with federal and state marketing and consumer protection laws. She assisted clients with CFPB exams, completed comprehensive marketing reviews and helped create compliance management programs by drafting policies and procedures and advising on their implementation.
Andrea served as corporate counsel at Cash America International, Inc. where she focused on compliance with federal and state consumer protection laws. Andrea regularly advised the company on marketing and social media initiatives, participated in CFPB exam responses, and assisted in the creation of a comprehensive compliance management system.
Andrea started her practice at Brackett & Ellis, P.C., representing insurance defense clients before state and federal courts in all phases of litigation and arbitration. She also represented school districts and other employers in employment-related matters.
Andrea graduated with a BS in Biomedical Science from Texas A&M University, where she was a varsity soccer player, and earned her JD magna cum laude from Texas A&M University School of Law. Andrea has been named to Fort Worth Magazine's Top Attorneys from 2009-2020.
Member, American Bar Association
"Marketing Mistakes and Advertising Blunders - A Refresher Course, brought to you by your Neighborhood Regulators," Hudson Cook Compliance Coffee Break, October 2021
"It Took a Pandemic - Professional and Personal Lessons from the Past Year," ABA Section of Litigation, The Women Advocate Committee, Consumer Litigation Subcommittee Webinar, April 2021
"Driving Dealer Advertisement During the Pandemic," Association of Dealership Compliance Officers Webinar, October 2020
"Navigating Advertising During COVID-19," AFSA Podcast, July 2020
"Accommodating Vulnerable Consumers: Dissecting Complex Legal Issues Regarding the Accessibility of Financial Products and Services," Financial Services Conference, Hudson Cook/CounselorLibrary, April 2019
"Oversight, Compliance Officer Responsibilities, Standards of Conduct, Culture of Compliance and Developing Policies and Procedures," ADCO's Showroom-to-Shop Dealership Compliance Officer Seminar & Certification, March 2019
"UDAAP," ABA National Institute on Consumer Financial Services Basics, October 2018
"UDAAP Basics: Learning to See Your Advertising Through a Regulator's Eyes," Financial Services Conference, Hudson Cook/CounselorLibrary, April 2018
"Summertime, and the Marketing Compliance Is Easy," Hudson Cook Insights, June 2022
"Advertising Compliance: Catch up on the Recent 'Buzz' Regarding Marketing to the Reasonable Consumer," Hudson Cook Insights, September 2021
"FTC Doubles Down on Its Promise to Stop COVID-19-Related Scams," Hudson Cook Insights, May 2021
"Tik Tok: The Compliance Clock Is Ticking for Small-Dollar Lenders in 2020," The Business Lawyer; Vol. 76, Spring 2021, co-authored with Christopher J. Capurso, Erica A.N. Kramer, Andrea S. Cottrell, K. Dailey Wilson and Hurshell K. Brown
"The Diablo Is in the Customer's Private Details," Hudson Cook Insights, April 2020
"Be a Good Influencer: FTC Releases 'Disclosures 101 for Social Media Influencers' Guide," Hudson Cook Insights, November 2019
"Online Reviews Become a Focus of the FTC," Hudson Cook Insights, October 2019
"The Walking Dead: 2018 Small Dollar Lending Updates-Is the Small Dollar Loan Industry Mostly Dead or Slightly Alive?," The Business Lawyer, Spring 2019, co-authored by Justin B. Hosie, K. Dailey Wilson and Erica A.N. Kramer
"Should the Pawn Industry Still Worry About a CFPB Under New Leadership?," Hudson Cook Insights, March 2018, co-authored by Hurshell Brown
Fort Worth Magazine - Top Attorneys, 2009-2020
Texas A&M University School of Law, J.D., magna cum laude, 2007
Texas A&M University, B.S., Biomedical Science, 2003