Profile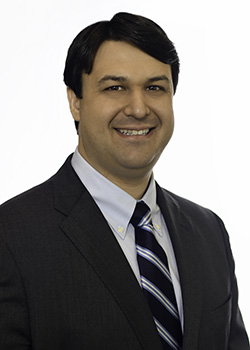 Caleb N. Rosenberg
Associate
Maryland
7037 Ridge Road
Suite 300
Hanover, MD 21076
Professional Experience
Caleb is an associate in the Maryland office of Hudson Cook. Caleb advises merchant cash advance companies, traditional factoring companies, commercial lenders and investors in those companies on how to establish or revamp programs and products. This work frequently includes:
Drafting of merchant cash advance contracts, applications and other documents;
Reviewing merchant cash advance and factoring documents, advertisements and websites for recharacterization, UDAP and other compliance risks;
Providing usury and licensing analysis for commercial lenders; and
Evaluating merchant cash advance servicing and collection practices for compliance and recharacterization risks.
Caleb also advises federal- and state-chartered depository institutions, savings associations, finance companies, mortgage bankers and licensed lenders in developing consumer mortgage, automobile finance and other credit programs.
Prior to joining Hudson Cook, Caleb worked for the United States Court of Appeals for the Eighth Circuit as a staff attorney, where he provided recommendations and proposed opinions to judges on a wide array of civil and criminal cases.
Caleb graduated with honors from the George Washington University Law School. He is a member of the American Bar Association, Business Law Section and is admitted to practice in the District of Columbia, Maryland, New Jersey and New York.