Profile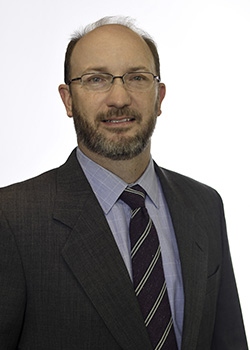 Hurshell K. Brown
Partner
Texas
500 Main Street
Suite 310
Fort Worth, TX 76102
Practices
Professional Experience
Hurshell is a partner in the firm's Texas office. Hurshell has extensive experience in providing regulatory guidance for both storefront and online lending operations, including experience in online loan originations, online commerce, electronic payments, and interest/APR issues. He also has significant experience in representing clients expanding operations into new states and new markets, while remaining in compliance with the wide range of federal and state consumer financial laws. Hurshell has years of experience in product development in domestic and international operations, and he is known for his ability to effectively work with his clients' business operations and IT groups to creatively accomplish their operational goals while remaining fully compliant with the myriad of federal and state consumer financial laws.
Hurshell also assists clients with state and federal supervisory exams with regulators, and he works with clients to develop and maintain effective compliance management systems. Hurshell also works closely with lobbyists and state regulatory agencies to address important legislative affairs issues for clients. He has also been named in Fort Worth Magazine - Top Attorneys from 2009-2019.
Before joining Hudson Cook, Hurshell was the managing member of Brown & Cottrell, PLLC. Hurshell also served 10 years as in-house counsel for a large, publicly-traded consumer finance company, and, prior to that, he was a shareholder at Brackett & Ellis, P.C. Hurshell started his legal career in 1997 as a tax attorney and tax consultant for PricewaterhouseCoopers (PwC).
Hurshell received his law degree in 1997 from Texas Tech University School of Law. He holds a Bachelor of Business Administration degree in Accounting from Howard Payne University.
Certified Public Accountant (2000)
Member, State Bar of Texas
Member, Texas Society of Certified Public Accountants
Member, American Bar Association, Section of Business Law, Consumer Financial Services Committee
Member, American Bar Association, Section of Taxation
"Consumer Protection Considerations for Small Dollar Lenders During Covid-19," Hudson Cook webinar, April 2020
"Year in Review and 2020 in Focus - New Regs, New Laws, New Bureau and New Products," Inside Credit Conference, February 2020
"Brick and Mortar to Online: Evolve Your Lending Business," FiSCA MoneyTrends 2019, October 2019
"CFPB Update," FiSCA MoneyTrends 2019, October 2019
"Emerging Products," FiSCA MoneyTrends 2019, October 2019
"Ease Your Pain at the State Level: Recommendations for Navigating the Licensing Rules in the States," Online Lenders Alliance Compliance University, July 2019
"Credit Math: Exploring the Differences Between Calculating Interest and APR," Hudson Cook Compliance Coffee Break, May 2019
"Update on Small Dollar Lending and Alternative Financial Services," Consumer Financial Services Conference, Hudson Cook/CounselorLibrary, April 2019
"Regulatory Considerations in Preparing for a Debt or Equity Capital Raise," Consumer Financial Services Conference, Hudson Cook/CounselorLibrary, April 2019
"Comply to Thrive: The importance of compliance in online lending and beyond," Leaders in Lending, February 2019
"Interest & APR Calculations for Installment Loans: Common Problems and Solutions," FiSCA Conference & Expo, October 2018
"Bank/Non-Bank Partnerships - Best Practices," FiSCA Conference & Expo, October 2018
"Dodd-Frank Act: Compliance and Best Practices in Vendor Management," FiSCA Conference & Expo, October 2018
"Compliance Hot Spots and What To Do About Them," 2018 MHI National Congress & Expo for Manufactured and Modular Housing, April 2018
"Update on Small-Dollar Lending and Alternative Financial Services," Consumer Financial Services Conference, Hudson Cook/CounselorLibrary, April 2018
"Lead Generation," Short-Term Loan Bar Association Annual Conference, November 2017
"Innovations and Ethics," Conference on Consumer Finance Law Annual Consumer Financial Services Conference, November 2017
"Developing New Consumer Financial Products and Services: Don't Forget the Compliance!" FiSCA Conference & Expo, October 2017
"Military Lending Act Developments," Consumer Financial Services Conference, Hudson Cook/CounselorLibrary, April 2017
"Reflecting on De La Torre - The Sky Isn't Falling," Lend360, September 2018, co-authored with Catherine M. Brennan
"Should the Pawn Industry Still Worry About A CFPB Under New Leadership?" Currents Magazine, Spring 2018
"Will the CFPB's New Short-Term Loan Rules Limit Texans' Access to Consumer Credit?," Hudson Cook Insights, October 2017
Fort Worth Magazine - Top Attorneys, 2009-2019
Texas Tech University School of Law, J.D., May 1997
Editor, Texas Bank Lawyer, 1996-1997
Howard Payne University, B.B.A. in Accounting, Political Science, May 1994