Profile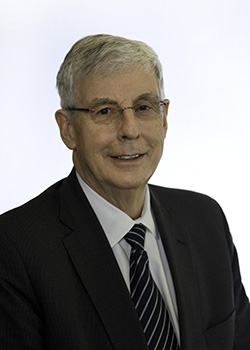 John J. (Jack) Tracey
Business Manager
Maryland
7037 Ridge Road
Suite 300
Hanover, MD 21076
Professional Experience
John J. (Jack) Tracey located in Hudson Cook's Maryland office joined the firm in December 2004 as its Business Director. Jack brings over thirty years experience in commercial banking and administration to this position.
In addition to his position at Hudson Cook, Jack serves as the Executive Director of two associations. He helped to establish The National Automotive Finance Association in 1996. The NAF association is a trade association of non-prime auto finance companies. Jack also assisted in the establishment of the National Association of Dealer Counsel in 2004. NADC is a professional association of lawyers who represent the interests of dealerships. He is also on the board of directors of the Maryland Society of Association Executives. Previously, Jack has been employed by PNC Bank, Maryland National Bank, Baltimore Federal Financial and Wells Fargo Credit Corporation.
Jack holds a Masters of Business Administration from Duquesne University and a Bachelor of Science in Economics from Wheeling Jesuit University. He is also a Certified Association Executive of the American Society of Association Executives.