Profile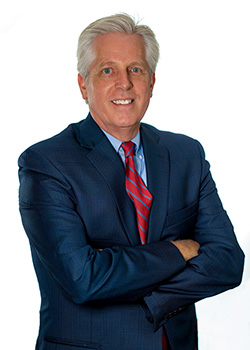 Ronald D. Gorsline
Partner
Tennessee
9431 Bradmore Lane
Suite 201
Ooltewah, TN 37363
Practices
Professional Experience
Ron is a partner in the firm's Tennessee office. He focuses his practice primarily on consumer financial services and regulatory compliance, as well as taxation law involving tax-exempt organizations. He is a frequent guest speaker and workshop presenter to national industry groups. Ron is listed in The Best Lawyers in America for Financial Services Regulation Law, and is AV rated by Martindale Hubbell.
Ron also regularly advises loan companies, financial institutions and banks regarding open-end and closed-end credit, prepaid cards, electronic payments (ACH transactions) under NACHA - The Electronic Payments Association, federal consumer protection and privacy law and regulations, including the Federal Arbitration Act, Federal Equal Credit Opportunity Act (Regulation B), Electronic Fund Transfer Act (Regulation E), Truth-in-Lending Act (Regulation M and Z), Gramm-Leach-Bliley Act (Regulation P), Fair Credit Reporting Act, Fair and Accurate Credit Transactions Act (Regulation V), Fair Debt Collection Practices Act, the Bank Secrecy Act, USA Patriot Act and Servicemembers Civil Relief Act; Electronic Signatures in Global and National Commerce Act, and the Dodd-Frank Act.
Ron co-authored the BNA Tax Management Portfolio's "Estates, Gifts and Trusts, Tax Issues of Educational Organizations". He also co-authored "When Is a Cheque not a Cheque?" which was published in the Journal of Payments Strategy & Systems.
Ron is a member of the Chattanooga and Tennessee Bar Associations, the State Bar of Georgia, American Bar Association, and the Christian Legal Society. He currently serves on the Salvation Army Advisory Board in Chattanooga, Tennessee.
Ron received his law degree with cum laude honors from Indiana University Robert H. McKinney School of Law in 1988 and holds a bachelor's degree from Bob Jones University.