Events
October 30, 2018
Webinar, October 30 - Small Dollar Industry Updates
Presenters:
Allen Denson
Justin Hosie
Rebecca Kuehn
Blake Sims
Dailey Wilson
Topics:
Summary of state law changes, including recent legislation in California, Colorado, Florida, Ohio and Virginia
Discussion of unconscionability in light of the recent De La Torre decision
Analysis of post-GDPR privacy developments
CFPB roundup, including information regarding recent consent orders and thoughts on the future of the Small Dollar Rule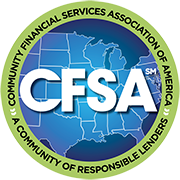 This webinar was presented in conjunction with the Community Financial Services Association of America (CFSA). CFSA is the leading national association representing non-bank lenders that offer small-dollar credit products and other financial services. As the voice for the small-dollar lending industry, CFSA is dedicated to working closely with policymakers, regulators and other key stakeholders to advocate on behalf of its members, ensure the availability of safe and viable credit options, and advance financial empowerment for consumers. Read more about CFSA.
---