Credit Reporting, Privacy and Data Security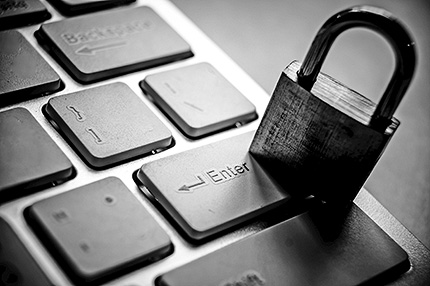 In this digital age, consumer data is the coin of the realm. But, with the benefits of that data come legal obligations to protect the privacy and security of consumers' personal information from hackers, identity thieves and other criminals. Compliance with the laws and regulations that apply to the collection, use, sale, or transfer of information about consumers is critical to corporate risk management.
The lawyers in Hudson Cook, LLP's Credit Reporting, Privacy and Data Security practice area work with clients to navigate the ever-growing compendium of privacy, data security, and credit reporting laws, regulations, and guidelines. These issues touch on every part of an organization, from product development to marketing, underwriting, customer relations management, operations, technology applications, and vendor management.
Lawyers in our Credit Reporting, Privacy and Data Security practice area collectively have decades of experience, both within and outside government, in the areas of privacy, data security, and credit reporting. Our clients include companies in a variety of traditional and emerging fields, including lending, banking, debt management, consumer reporting, marketing, and information solutions. Hudson Cook, LLP's experience and familiarity with the consumer financial products and services industry help us provide clients with advice and solutions that take into account core business needs.
We can help clients evaluate the regulatory risks with new products, and design policies and systems to comply with laws and regulations such as (for example):
CAN-SPAM Act
Consumer Financial Protection Act (unfair, deceptive, or abusive acts or practices)
Fair Credit Reporting Act
Federal Trade Commission (FTC) Act (unfair or deceptive acts or practices)
Gramm-Leach-Bliley Act and the Privacy and Safeguards Rules
State consumer reporting, privacy, and data breach notification laws
Telemarketing and Consumer Fraud and Abuse Prevention Act and the Telemarketing Sales Rule (TSR)
Telephone Consumer Protection Act and implementing Federal Communications Commission (FCC) regulations
In addition, working in conjunction with Hudson Cook, LLP's Government Investigations, Examinations and Enforcement practice area, we help clients prepare for examinations by the Consumer Financial Protection Bureau and federal prudential regulators. We also represent companies facing investigations or enforcement actions from the CFPB, FTC, and state attorneys general or prudential regulators.
Attorneys Practicing in this Area